EQUAL brings together diverse community partners committed to social change.  Here are profiles of some of our talented partners.  Join us!
                              KARL A. KEENER, Esq.
Karl Keener is a long time advocate for health care reform, the rights of the underprivileged, and a sustainable environment. He has been a lawyer for over 38 years; the first 30 of which were devoted to the defense of health care providers and other professionals. He is a graduate of UCLA and Loyola Law School at Los Angeles. He has been the recipient of many honors including induction as a Fellow into the American College of Trial Lawyers. In recognition of his leadership over many years in challenging social injustice and corporate misconduct Karl was the recipient of the 2001 President's Award from the Association of Defense Counsel of Northern California and Nevada; and the 2002 President's Award from the Association of Southern California Defense Counsel. He has the distinction of being the only person to have ever received both awards. Karl has served as an officer and director of many non-profit boards and is currently an emeritus board member of the Venice Family Clinic, the largest free health care clinic in this country.
DEBORAH LeVEEN, PhD, Professor Emerita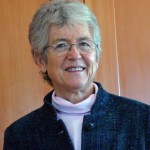 Deborah LeVeen has been involved in health policy analysis and advocacy for almost thirty years.  She taught health policy at San Francisco State University until she retired in the spring of 2006, giving her the opportunity to look closely, year after year, at the intensifying problems in the US health care system and the repeated failure of efforts to win comprehensive reform. She also worked regularly with policy advocacy groups, including the Coalition for the Medical Rights of Women, Vote Health, and the Health Committee of the Wellstone Democratic Renewal Club. She began working on single payer in 1993, first with Prop 186, California's single payer initiative, and then with the legislative campaign which began in 2003. As health reform became a central focus of the 2008 Presidential campaign and then of the Obama presidency and the Democratic Congress, she shifted her focus to the national effort and began working with the Equal Health Network in our effort to help ensure that this time, the reform effort would not fail. She has given numerous presentations on the health reform debate and the bill which finally emerged. Professor LeVeen received a PhD in Political Science from the University of Chicago in 1978.  She graduated from Smith College in 1963 and served in the Peace Corps in Ghana from 1963 to 1965.